We are constantly changing in life – it can easily happen that our own four walls no longer like and a change has to be made. Therefore, creative ideas are presented in the following text, how the familiar home gets a completely different look with relatively little effort.
Tip number 1: A color change is needed!
In many cases, it is enough to give the walls a new coat of paint to completely change the atmosphere of a room. There are numerous, modern ways to design the walls. Either they are painted uniformly across the board or geometric patterns in harmonious colors are applied to the wall to give the room a little color. Another possibility is given by wall stickers. Stickers or wall decals are easy to attach and are available in an endless number of motifs. In this way, beautiful accents can be set quickly and easily in a room with little effort.
Tip number 2: Stone veneer provides more glamour!
With stone veneers, the appearance can be significantly changed. They can be installed on walls, as well as partitions and also on doors. Furniture can also be visually enhanced by stone veneers. In addition, the attachment is uncomplicated, as the plates are applied with adhesive. The cutting – if necessary – can be carried out with an angle grinder or even a sheet metal shear.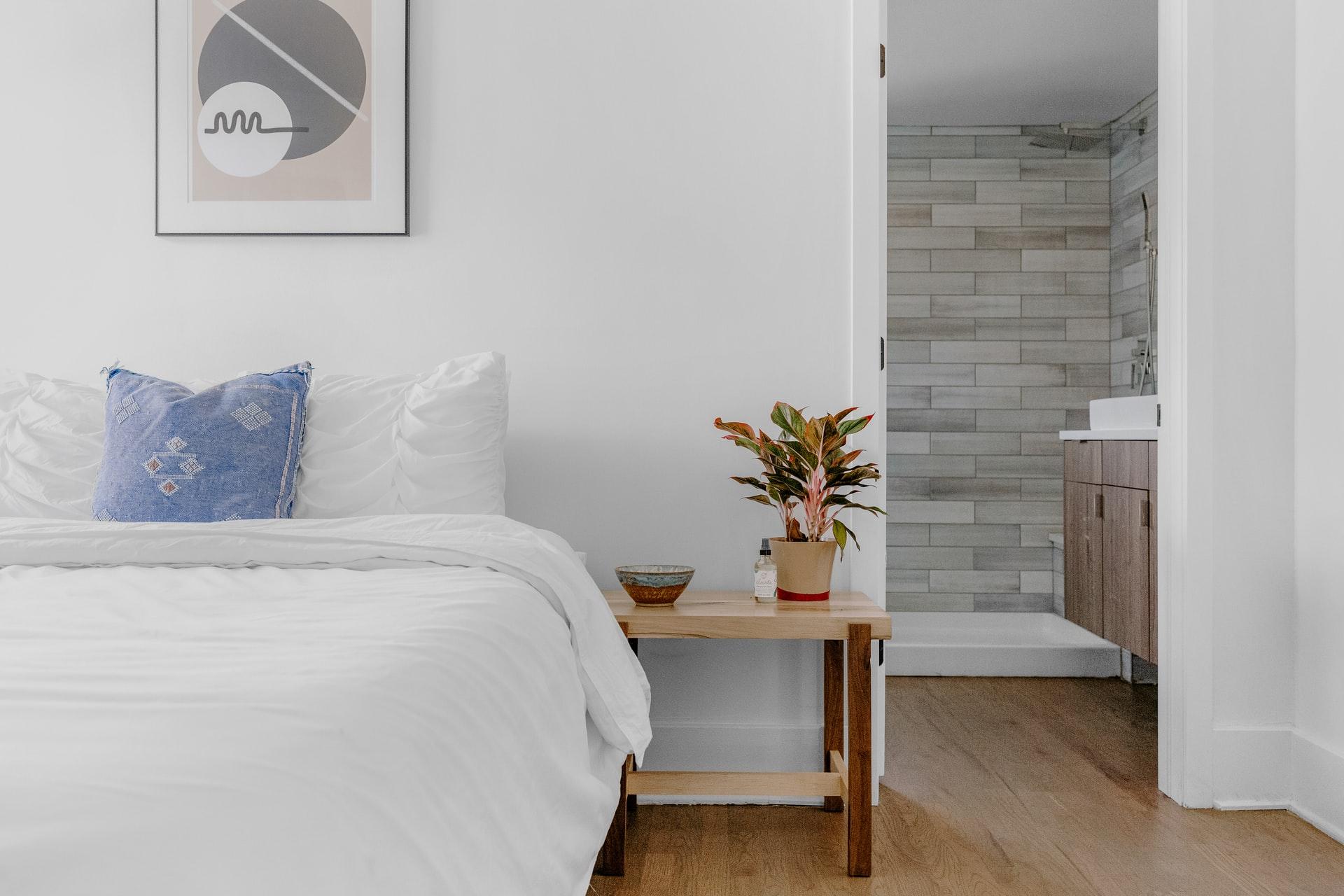 Tip number 3: Open shelves offer a lot of leeway!
Open shelves are ideal for adding a personal touch to the space. Photos and other decorative items can be placed here. In addition, open shelves can make a room look larger if they stand out from the wall in color, such as white shelves in front of a wall painted in petrol. Open shelves can accommodate books that, for example, are sorted by color according to their cover – i.e. from light to dark – and thus set beautiful color accents.
Tip number 4: Pictures and photographs on the walls!
A room can also get a different atmosphere by attaching pictures and photographs. The color of the frame and the attachment of the picture frames to each other can also cause a different look. If you prefer a clear, modern design, you can arrange images in angular frames symmetrically and parallel to each other. If you like a little kitsch, you can hang frames with decorative stucco and black and white photographs. Pictures can also be hung on canvases to achieve a different effect.
The conclusion
Whether with stone veneer from slate-lite.com, open shelves or photographs – in the design of your own four walls, what pleases is allowed. Depending on your taste and preferred style, you can also find many suggestions on the World Wide Web on how to make the apartment prettier. Inspiration is everywhere!